Our exclusive activities & facilities
Breathe deeply, meditate calmly, live intensely. Let yourself be lulled by the lapping of the waves and the murmur of the hundred-year-old pines in the sunlight, the atmosphere is gentle at the SHL Lodge.

The villa's two-storey terrace, with a heated outdoor pool and barbecue area, and the 1500 m² landscaped garden are a real invitation to relax. Young and old alike will be delighted to have direct access to the beach and the calm waters of the Bassin.

Discover our exclusive activities to surf on waves of serenity and slow down the pace.
Body-boarding, paddle and kayak
A dream playground for lovers of water sports, swimming or sunbathing, the Bay of Arcachon invites young and old to indulge their passion of the moment.
The SHL Lodge provides a body-board, stand-up paddle and a 2-seater inflatable kayak to explore the Bassin and discover the famous Ile aux Oiseaux.
Ocean side surfing lessons are available on request.
Stretching, stretching, meditating.
Private yoga classes can be arranged on request.
Yoga sessions on the terrace facing the sea are a great way to relax. Yoga mats are available in the villa.
To fully recharge your batteries, body and mind.
Cap-Ferret lives to the rhythm of the surrounding wilderness.
Bicycles for adults and children are available, allowing you to explore the Presqu'ile in complete freedom. Electric bikes are also available for hire on request.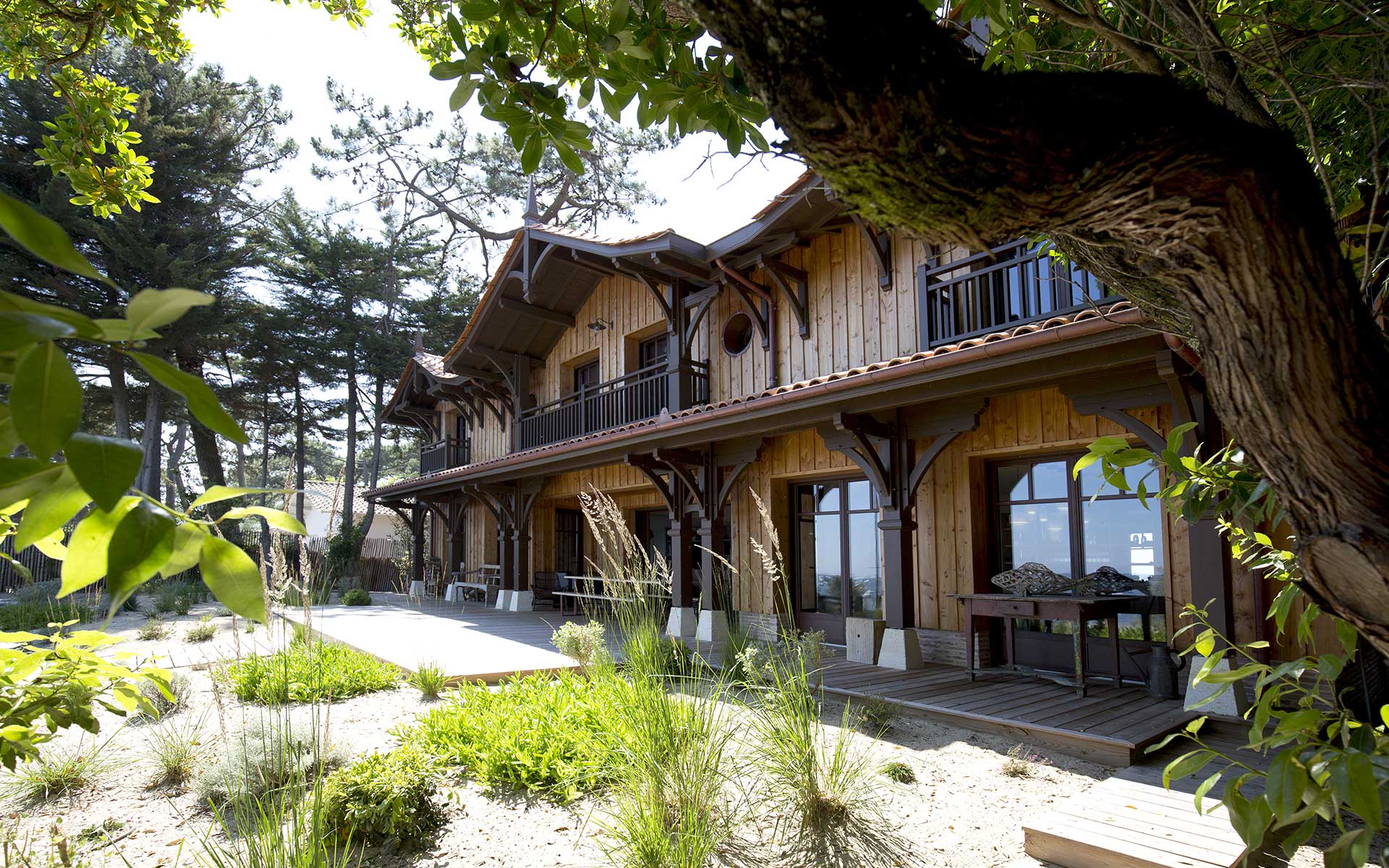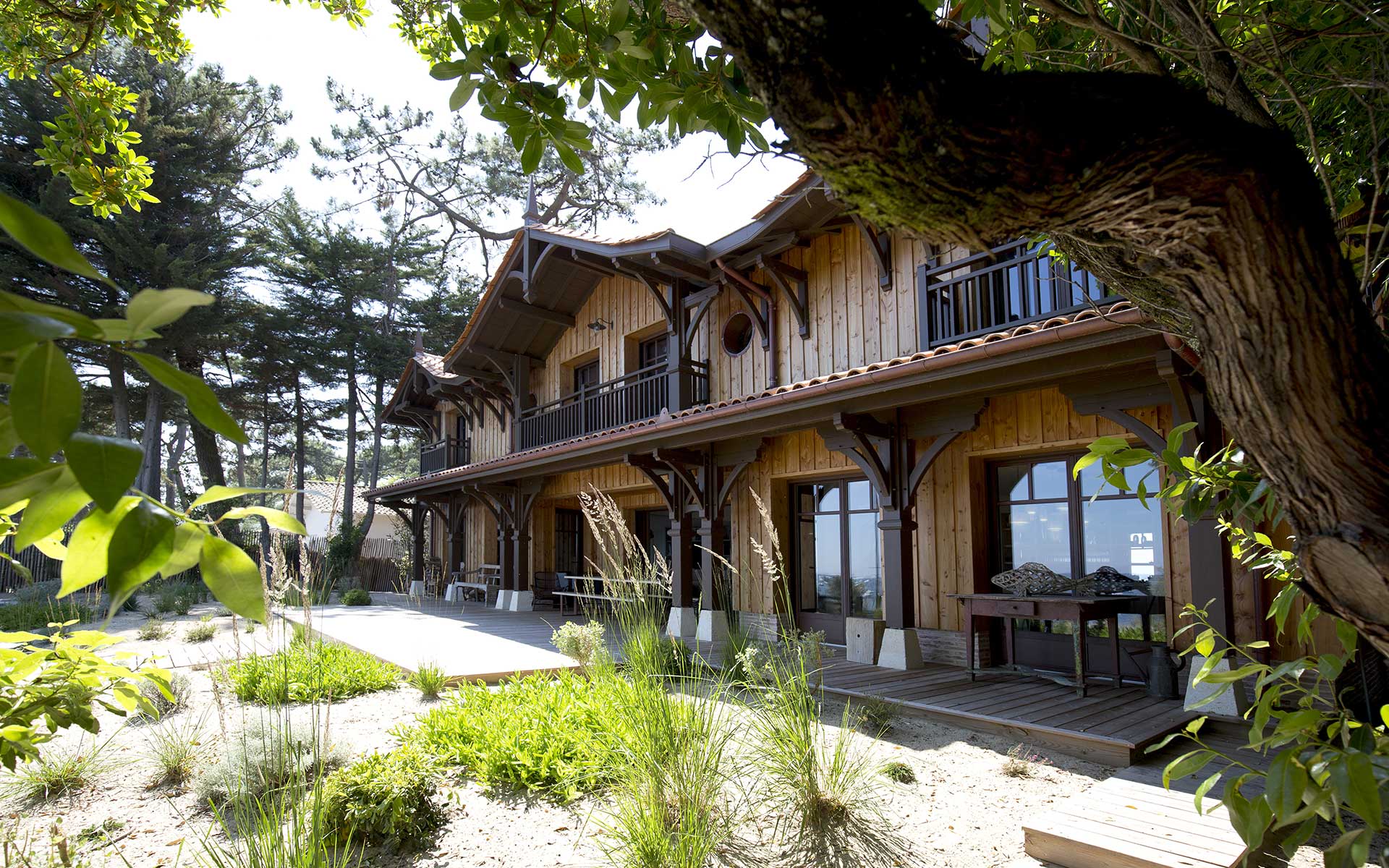 Children's games (beach and board games) and a DVD library are available to enjoy unique moments of conviviality and sharing.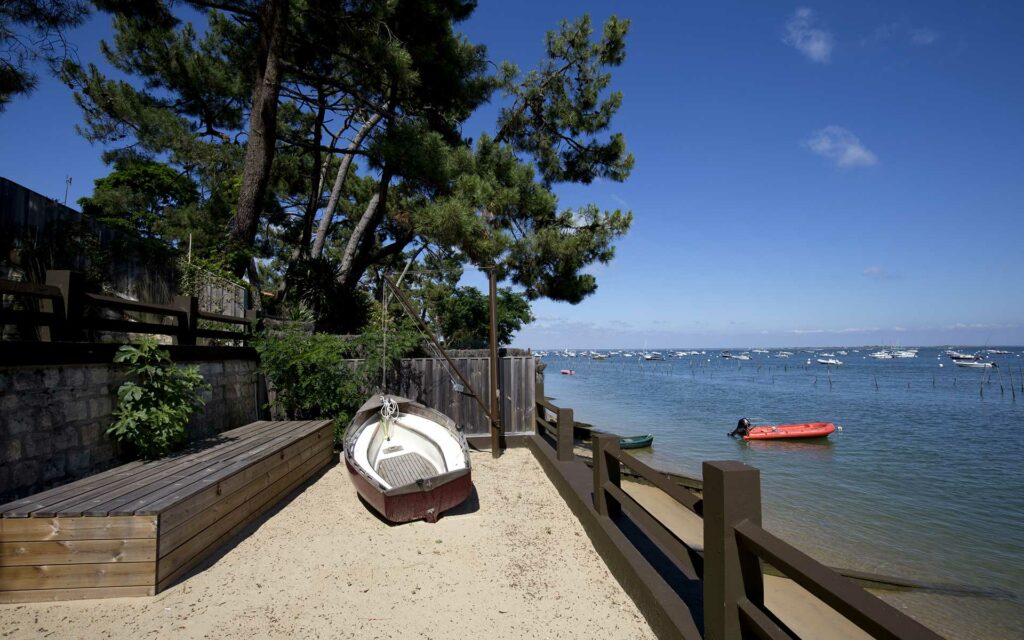 Trip to the Bay of Arcachon
Sail towards the unknown. Discover the Bay of Arcachon on board a traditional boat, the pinasse, for an unforgettable day of relaxation.
This trip begins at the port of Arcachon near its fish market, and then embarks near the famous Ile aux Oiseaux and its cabanes tchanquées. Then discover the beauty of the Dune du Pyla, disembark on the Banc d'Arguin and go to the Cap Ferret jetty to contemplate the waters of the Basin slipping into the Ocean...